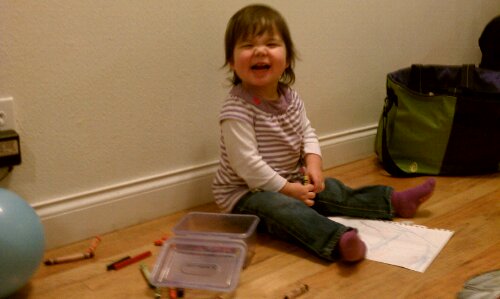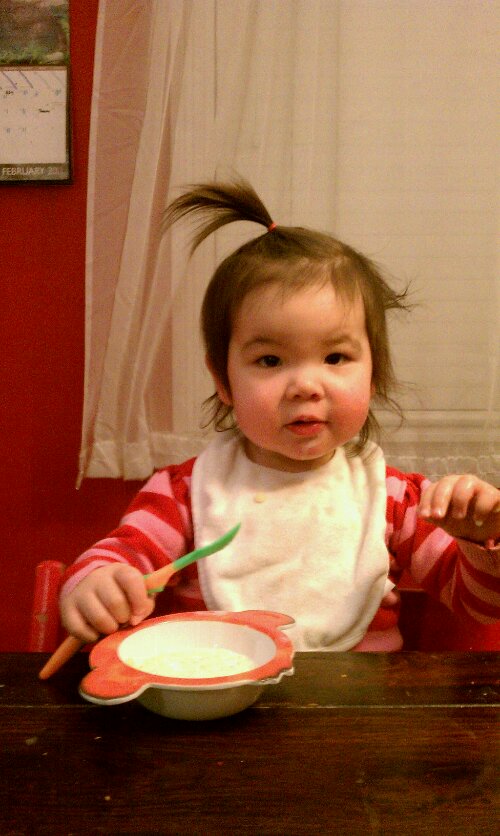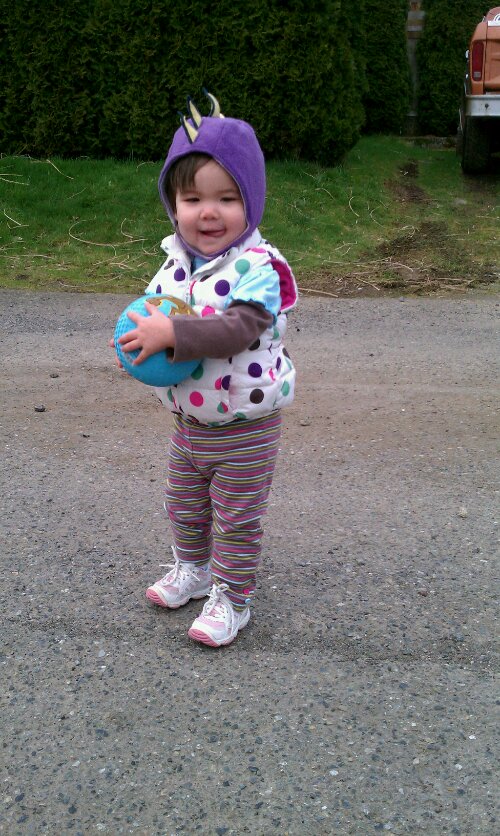 Rachel has really developed a love of coloring, or "draw" as she calls it. She still has tendency to want to eat crayons, do we have to watch her carefully.
My favorite part of her drawings? She has to use every color imaginable.
Other than that, she is your typical 17 month old. She is talking more and more. She just added "bath night" to her list of phrases. She calls us mommy and daddy. She loves hats and requests one every time we go out of the house.
She is starting to really become a little person, and I love hanging out with her, though she is clearly daddy's girl.